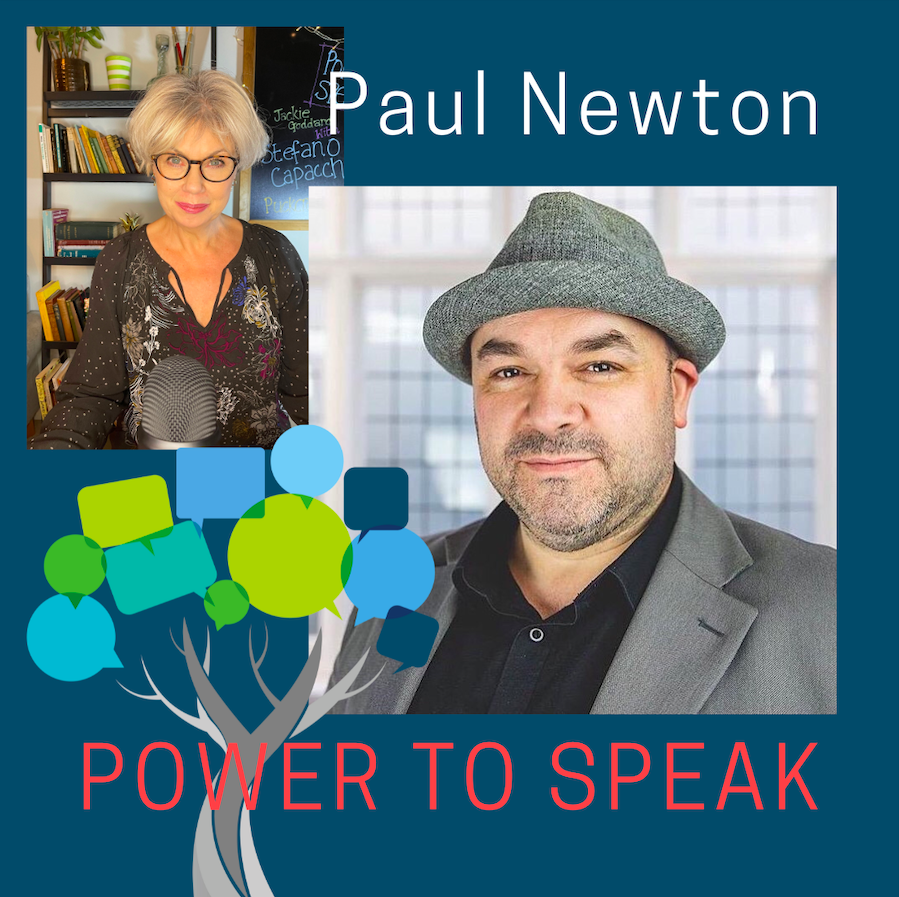 Today's guest is author of Mental Theft, Paul Newton. Magician, mind reader, and former actor Paul, after a brush with the military, now talks about cyber security and cybercrime. As a much sort after keynote speaker, he scares the bejesus out of his audience's telling them,
 'You may have the best security systems in place, but I can hack the people in your organisation!
It's not all about high tech, it's about people.
They're either the weakest link or your strongest defence.' 😱
A family man and a people person, based in the New Forest, Hampshire, he started magic at the age of 7 having been given a Paul Daniels magic set. Paul's career has been a mix of theatre and corporate making for a very interesting conversation.
There are some great presentation and speaker tips in there too. Like how you can step out from behind a script and why we have a fear of the unknown rather than a fear of speaking. It's insightful and entertaining stuff.
If you want to find out more about Paul check out the websites: https://www.paul-newton.co.uk
And book tickets to see him live in aid of the Minstead Trust at Hangar Farm:
https://www.minsteadtrust.org.uk/charity/events/paul-newton-mental-theft/
For Paul's podcast Newton's Nuggets: https://www.newtonsnuggets.com
If you want any help with your talk or presentation you can contact me at https://www.powertospeak.co.uk
Sign up to the fornightly newsletter: https://landing.mailerlite.com/webforms/landing/h0x0h8
Watch Power To Speak, the podcast on our YouTube channel: https://www.youtube.com/channel/UCtVHnywe_F-gmYkhjRB6GHw