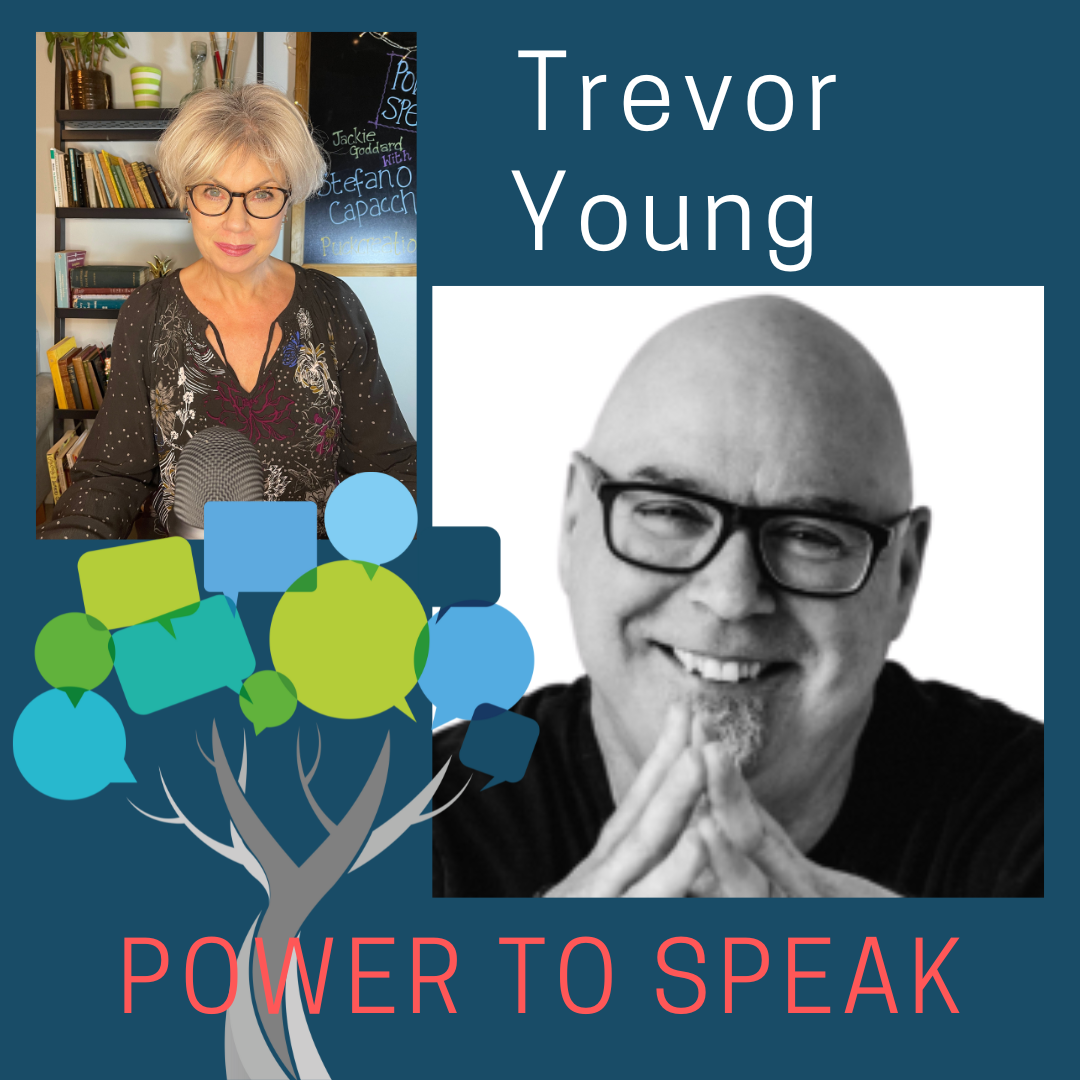 Trevor Young is a Strategist, Consultant and a Content Marketing & Communications coach. He's also an Author & Speaker, a Content Creator & Social Broadcaster.
He provides "up-to-the-minute communications strategies and astute guidance for forward-thinking individuals and businesses wanting to grow their influence and create more impact in the marketplace."
If you make content to promote your business you NEED to listen to my conversation with Trevor.
A 'country kid' from Australia and son of a bank manager, Trevor grew up in a bank next door to the local newspaper offices. He went to sleep to the sound of the printing press. No surprise then that he became a journalist before moving into the world of social media and content marketing.
He's been blogging since 2007 and has written 2 books, Micro Domination and Content Marketing for PR. He's also a personal brand mentor and guide (he's known as the PR Warrior), speaker, educator and content creator.
We talk about his growing up in Warracknabeal (yes, that's a real place!), his initial fear of public speaking (he did his first 50 talks for nothing), his love of writing, the benefit (and pitfalls) of self-publishing and how writing a book has opened doors to other opportunities.
On creating content, he says we should 'nail our colours to the mast!' What is it we want to be known for? We are our own media companies and should pick one platform, master it, and then move on to the next. He has some great advice on how to earn your audience and 'cut through the noise.'
And apart from all of the above we just about had time to discuss when's a good time to write the great Australian crime novel and his time on legendary Aussie soap, Neighbours!!
Seriously, there were SO many takeaways, from our conversation. Let me know your thoughts in the comments below. If you want to find out more about Trevor visit trevoryoung.me at: https://trevoryoung.me/category/reputation-revolution-podcast/
To find out more about Jackie Goddard and how Power To Speak can make you excited about sharing your message with an audience visit powertospeak.co.uk at: https://www.powertospeak.co.uk